In Loving Memory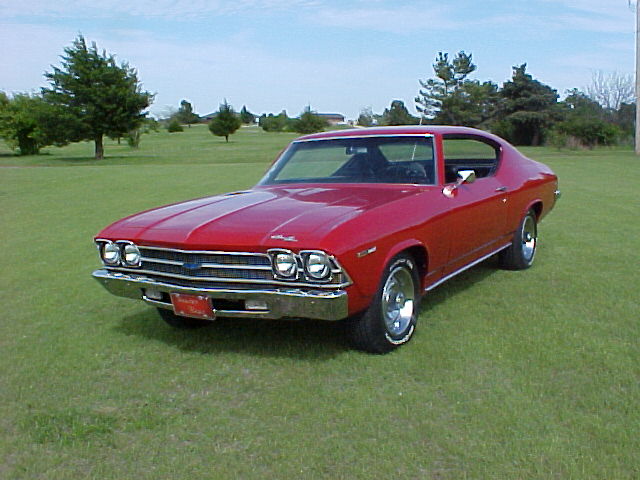 Bill & Linda Schweers Chevelle Story
Our story started December of 1969. I had a 55 Chevy my dad said "why don't you get rid of that old 55 it's nickel and diming you week after week." So off I went looking for my dream. Keeping in mind a very small budget to work with. My dad mentioned to check with a friend of his who owned a used car lot downtown (Orlando, Florida). So my younger brother and I went looking and found a 67 and a 69 Chevelles. I started looking at the 69, but did notice that it had a 4-speed transmission. I remember what my dad told me "that a car with a 4 speed it's probably been run Hard". Then I went over to the 67 Malibu it was loaded with AC,PB,PS, it would fit my needs nicely. Now I needed good old dad to co-sign for a loan. So now it was time to have dad look at what I found. On arriving at the car lot (it's on one of Orlando busiest streets, Orange Ave.), we parked in front of the 69 (the only spot open) and I was trying to get out and my dad asked, "Is that the one."
I thought he was pointing at the 67 which was 2 cars over, by the time I got out and around the car my dad was at the 69 and already looking her over (I guess deep down it may have been the car of his dreams). Before I knew what was going on we were test-driving a cool 69 Chevelle. She was Garnet Red (Code 52 for you car buffs) 2 door sports coupe 300 Deluxe. Within 5 days I was driving my new car. I was so proud to get a real eye catcher and still is today, but the story goes on I was only able to drive my new Chevelle till the day before I went into the Uncle Sam's Air Force. I was gone for 5 months. Dreaming on driving my Chevelle to my first duty station McConnell AFB, Kansas, but a small problem came up like an insurance premium of $780 a year that my dad handed me. With a simple math I knew what I had to do, looking at what Uncle Sam was going to pay me like $2200 a year and deducting the monthly car payments and auto insurance payments the decision was made, I sold the Chevelle to my older sister.
Now 17 years later the reunion begins I was down in Orlando (I was station in South Carolina) on vacation and, told Linda I was going to ask my younger brother if I could buy it from him. Since I sold her (my 69 that is) to my sister she got married and my brother-n-law drove the pee out of her so Joe traded him a small car (brand X kind). Joe my younger brother was going to restore her back to showroom condition. He just never could get around to doing that for 5 years. So I started talking (Linda watching from inside the house hoping he would say No!) you guess it I brought her from him. Went back down a couple months later September of 1987 and started working on her to bring her back to life with my dads help we got the brakes working and got her to run. I towed her back to Sumter, South Carolina. Little by little piece by piece I would either clean, sand, repair or replace, and started going to swap meets (now Linda was getting into the restoration). After towing her north I drove her back down to my dads house to paint her. It's been a real quest to restore a 69 Chevelle 300 Deluxe to showroom condition. Example, it took seven years to find the emblems (300 Deluxe) and a good pair of tail light bezels. Recently I rebuilt and installed the numbered engine back in her and now she's a number matched automobile.
Linda enjoys our car now but she still has some thoughts of painting herself red so she'll be able to get the same attention I give to my Chevelle (Yeah). Now, Linda's waiting for me to build her an eye-catching automobile. The real truth is that all we are trying to do is keep a small piece of HISTORY alive. My dreams are to have a full collection of 69 Chevelles (example: Station wagon, El Camino, Convertible) so I'm able to walk into the garage to pick which one I'm going to drive or show or whatever so I'm slowly building on this new dream. With Linda's support and help, I hope to reach my extended dream.
NEWS FLASH: Since I wrote this story I've been able to purchase a 69 Concours,4dr Station Wagon a real grocery getter and now a 69 Custom Camino! Still what's waiting in the wings?