Russell & Debbie Unruh's 1969 Malibu SS convertible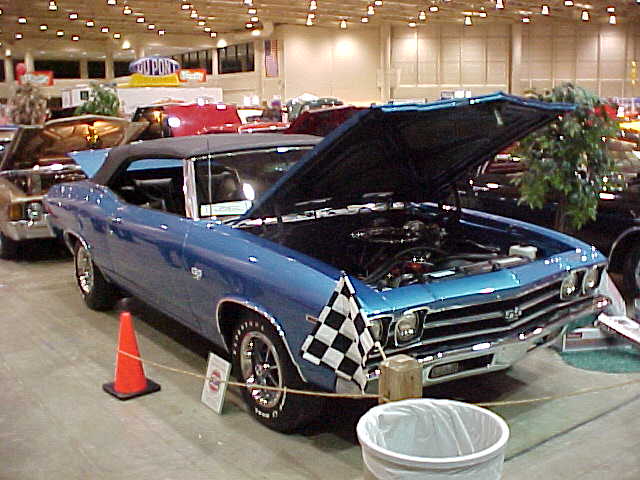 Owner: Russell and Debbie Unruh

Make/Model: 1969 Chevelle SS Convertible

Details: SS396-325HP, M20 4-Speed, 3.73:1 Positraction, LeMans Blue/Black top, Black Bucket Seat Interior, Console, Power Steering, Power Top, Matching Numbers

I acquired this 1969 Chevelle convertible from a gentleman in Birmingham, Alabama during the summer of 1993. I am the fourth owner. Even though the condition of the body was a little rough I was impressed with the originality and completeness of the car. After purchasing the car, I was able to talk to the second owner and learn some of its history. The second owner had acquired the car from his brother after it had sat for several years, which explained the relatively low mileage. He repainted the car and did some minor body work himself before selling to the third owner.

The third owner bought the car to drive and had some wild stories to tell about some of the things he did with the car while he owned it. After purchasing the car, I enjoyed driving it for a while and then during the summer of 1995, I decided to pull the motor for a rebuild. I had the motor rebuilt and then decided while I was at it I would go ahead and detail the engine compartment. Then I realized that while the motor was out it would be a good time to rebuild the front end. Then I thought, now would be a good time to replace the body bushings and while I'm under there, I might as well detail the undercarriage.

Well one thing led to another and seven years later nearly every part had either been rebuilt or replaced.