James Lawson's 1966 SS396 sport coupe
The 66 Chevelle Enthusiast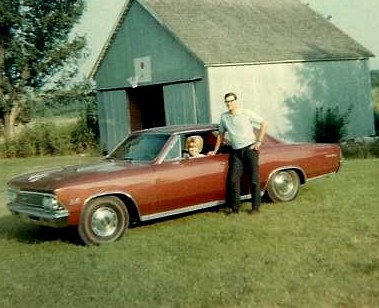 This older picture was taken on my 20th birthday (October 3, 1966) out at the family farm. My wife and I were married in June of 1966 and bought the new Super Sport from Yingling Chevrolet in August of 1966. So when this picture was taken we had been married for 4 months and had owned the SS for 2 months.

This a picture of the first SS just days before I traded it off for a, get this, a 1972 Vega station wagon.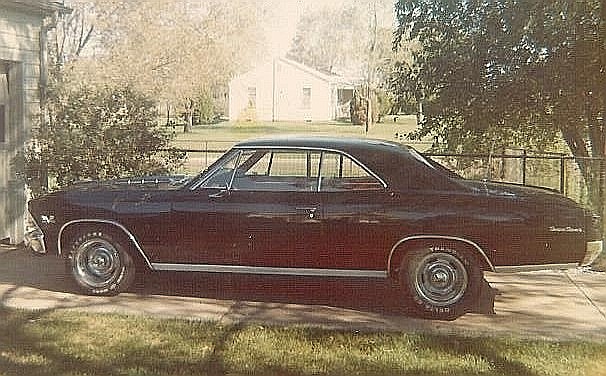 "Black SS in 1974" is another 1966 SS that I owned for several years back in the 1970s. This one I hopped up a little bit. It was a 360 HP 4-speed car to which I added a more radical cam, headers, Mallory ignition and a big double pumper Holley.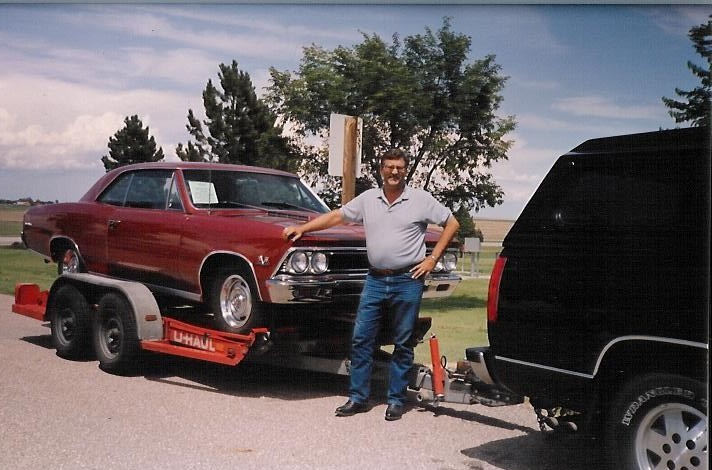 "Bringing it home" This was taken at a rest stop out in western Kansas while bringing my second SS home (July 1990).

The SS I currently own was purchased from the 2nd owner in 1990. It is an unrestored car with 82,000 actual miles.
Both are/were Aztec Bronze with Black interior, 325 HP 396 powered 4-speed cars.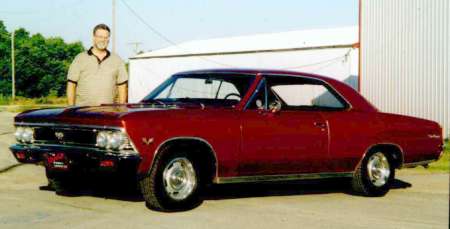 1966 Chevelle SS396 Aztec Bronze with black interior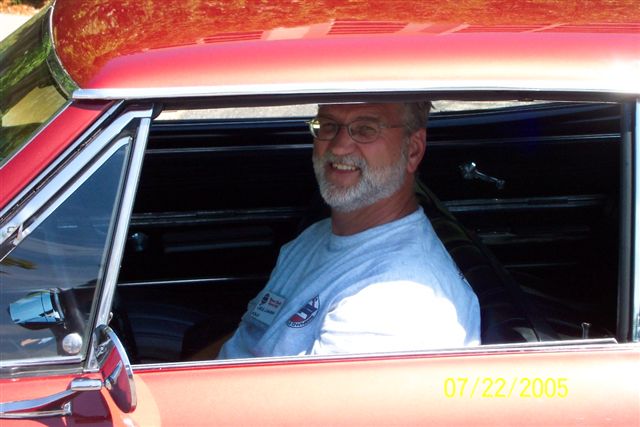 Midwest Chevelle Regional Car Show - Wichita, Kansas