Jack & Gail Blackwill's two 1970 Malibus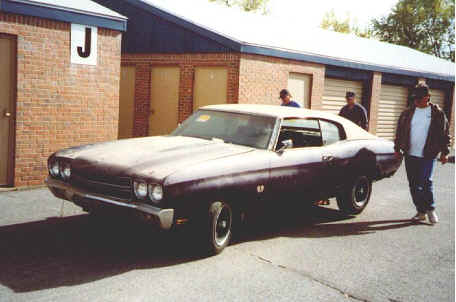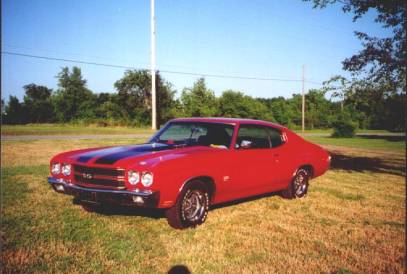 Jack's 70 CHEVELLE SS

This nice dark blue rust bucket is the beginning of a nice car. We looked for about 2 years in different states. We ended up finding it in storage about 2 miles from home. We bought it for 800.00 for parts only. But when we got it home and found the build sheet under the back seat we decided to do a frame off and rebuild the poor thing from the ground up.
So with help from my wife Gail and son Jessie and friend Dale Walker we went to work. It was still original except for the 400 trans they had used for racing. I now have it back to a 396 4 speed with a 3.73:1 Positraction, p/s, p/b, cowl hood, and bucket seats/console. It has been a lot of fun driving to shows drag races and just about anywhere.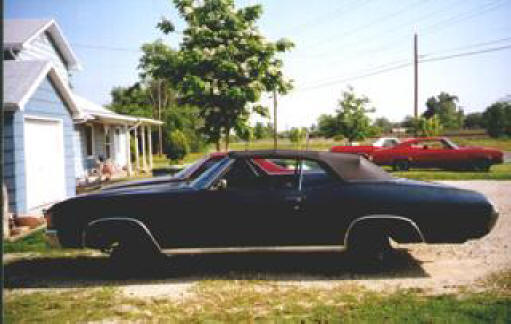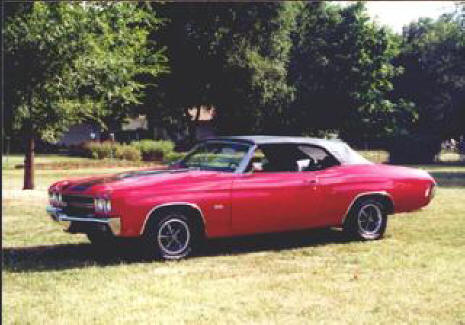 Gail's 70 CHEVELLE SS Convertible

We bought this ugly green car for Gail in Newton with no motor or trans. We took it home and stripped it. We gave $2000 for this prize. Then we built it like we would have ordered it. With a 454 and a 400 trans with a 3.31:1 Positraction, p/s, p/b, auto, a/c, tach and gauge package, AM 8 track, F41 suspension, SS package and cowl hood. Bucket seats and console plus much more. We drive this car just about anywhere to car shows, drag racing or just cruising around town.