Brent Hardin's 1970 Malibu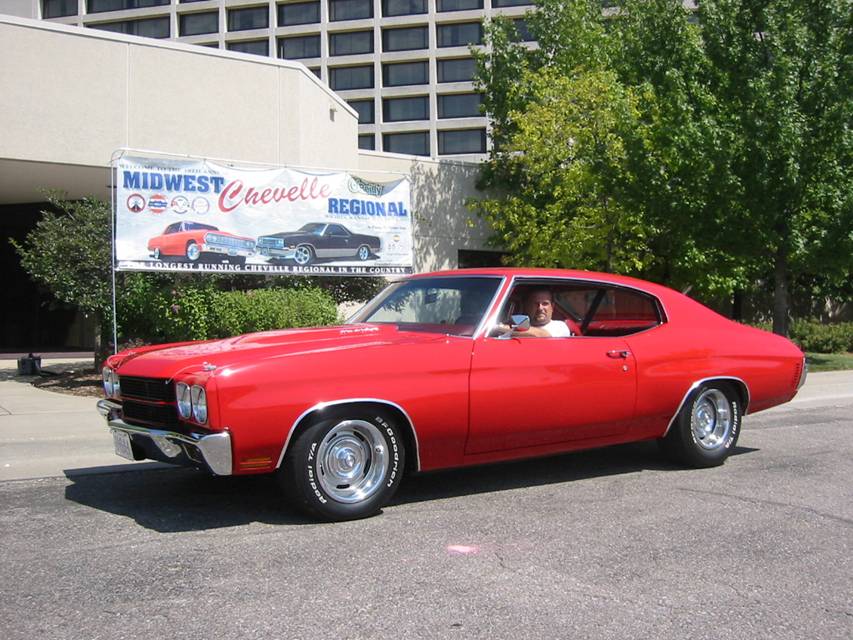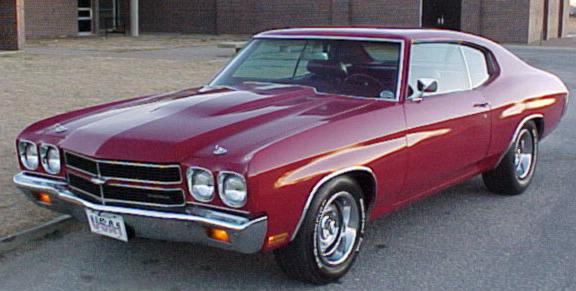 Brent Hardin's
1970 Chevelle Malibu

I have owned my Red on Red 1970 Chevelle Malibu since 1984 when it was my high school hot rod. It was my first real car and I am very happy to still own it. I recently contacted the original owner which was very exciting for both of us. "She" is a retired school teacher and loved the car very much. She figured the Malibu was probably in a junk yard somewhere. I let her know that it was definitely not in a junk yard and that it has been in many car shows and sees a lot of pavement.

Over the years my 70 and I have been through many changes. A few dents, lots of tires, rims, paint jobs, tranny swaps, engine swaps, interiors and many, many brake jobs. Now days I'm getting older and wiser. I joined the Wichita Area Chevelle Owners several years ago and have been working on restoring the old Chevelle back to look like a Pro Street Original.

It has a complete OPG interior package from carpet to seat covers so it looks like new original red interior. The dash pad and plastic trim pieces have all been professionally died red at Dr. Vinyl to look like new too.

The whole frame has been painted with POR15 semi gloss black and the gas tank with the POR15 silver to look original.

In 2002 I installed a Terry Mathis-built 468 big block with an Edelbrock Performer RPM intake, a 555 lift Comp cam, a Holley 750 CFM Carburetor, a Carter high volume fuel pump, and DynoMax ceramic coated headers all connected with ARP fasteners.

The heads are oval port and have been ported and polished with 2.18 intake and 1.88 exhaust. The rocker arms are slotted with polylocks on top.

This 468 Monster is all backed by a Neal Chance 350-Turbo Transmission and a Chance 10" 3000 stall converter. A 12 bolt 4.11:1 limited slip Positraction lays down the rubber. Soon I hope to get the A/C hooked back up so I can stay cool too.

Next I plan on working on the suspension, springs, shocks and sway bars. I can tell it needs work in these areas after beefing up everything else.